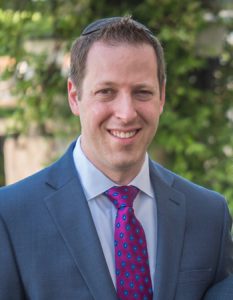 Jeremy Schiowitz is a distinguished attorney based in New York City and Long Island. In his sixteen years with the firm Isaacson, Schiowitz & Korson, LLP, Schiowitz has made a name for himself as one of the top personal injury lawyers in the region.
Like many children, Schiowitz admired his father and dreamed of following in his footsteps. His father just so happeed to be Martin Schiowitz, a preeminent personal injury attorney.

"I grew up with my father always talking about his practice, always hearing about personal injury cases. I took an interest in it and decided at a young age that that's I wanted to do when I grow up. I worked for him a little bit when I was younger, always intending to join his firm when I was older. So I went to law school in 2000, graduated in 2003, and have been practicing there ever since."
Since receiving his law degree and joining his father's firm, Schiowitz has quickly risen to prominence in the field of personal injury law. Today, he serves as one of the firm's partners, and is tasked with handling a wider range of court appearances, drafting and opposing a majority of its motions and appellate briefs, and is responsible for the firm's legal research, all while handling a full case load.
Schiowitz has become renowned for many of his high profile cases. In one groundbreaking case, he successfully argued in the Appellate Division against the New York City Transit Authority. The decision essentially changed the law with regard to accidents that take place due to the gaps between the platforms and trains. The win has and will help hundreds of plaintiffs that have or will be injured as a result of such gaps.

As a leader in his industry, Schiowitz draws on his previous experience in defense law to enhance his understanding of personal injury cases. Before joining his father's firm, Schiowitz worked as the senior law clerk with the defense law firm Hayes & Mensching. This enabled him to learn how defense lawyers prepare their cases. Familiar with many common techniques from the defense side, he is able to craft his approach to counter these techniques, helping him to obtain better results for his clients.
"One of the main things I worked on at the defense law firm was trying to get the plaintiffs' cases dismissed, either based on liability or based on the serious injury threshold–in New York you have to sustain a serious injury under the law in order to even qualify to have a case go to trial. I had many good results using those techniques on the defense side, so we had a lot of cases dismissed. Now I am on the other side, and I know exactly how to oppose those kind of motions, and I have been very successful because I know all of the arguments and I know exactly what to look for."
After decades of success behind him, Schiowitz envisions a bright future for himself and his firm. In the coming years he looks forward to growing his practice and continuing to win cases on behalf of his clients.

Detailed Career Information
Jeremy Schiowitz graduated from Yeshiva University, Sy Syms School of Business, in 2000, with a Bachelor of Science in Management Information Systems. He obtained his Juris Doctor from Brooklyn Law School in 2003. He is admitted to practice before all State and Federal courts in the State of New York and New Jersey.