Medical Malpractice Attorney In New York
We trust our medical providers like doctors, nurses, surgeons, and other professionals to provide a reasonable duty of care when we are injured or ill. It's reasonable to feel frustrated or angry when you or someone you love is seriously injured or sick due to mistakes made by a medical professional.
It's normal to feel unsure about what to do next. Not everyone understands what their rights are and what they are entitled to. That's why it's vital that you contact experienced NYC medical malpractice attorneys who understand the law and know what to do next. Personal injury lawyers Isaacson, Schiowitz & Korson, LLP will fight for you to get the maximum compensation that you are entitled to. 
Suppose you're looking for medical malpractice lawyers in New York City. In that case, you should know that the statute of limitations (the time allowed to file a claim) is often shorter in cases involving medical malpractice than ordinary negligence, and so contacting an attorney right away is critical.
New York Medical Malpractice Lawyers Isaacson, Schiowitz & Korson, LLP can assist you with your medical malpractice case. Please contact us today for a free consultation. If we agree to handle your case, there will be no legal fees unless we are successful in getting you compensation.
What Is Medical Malpractice?
Medical malpractice occurs when a health care provider deviates from accepted standards of practice and causes an injury or death either by their action or non-action in a medical situation. For example, medical malpractice may occur when a healthcare professional fails to make a correct diagnosis, promptly care for a patient's condition right away, prescribes the wrong medication, or fails to otherwise administer appropriate care.
Medical professionals are required to adhere to strict standards of care while caring for patients. Failure to meet these fundamental levels of care is considered medical malpractice.
Some examples of medical malpractice include:
Surgical errors

Birth injuries

Unnecessary surgery

Premature discharge

Not taking patient medical history into account

Poor aftercare

Improper dosage

Hospital negligence

Anesthesia error
When a medical professional's negligence results in harm, we need to hold them accountable. Whatever your particular medical malpractice case may be, our personal injury lawyers will defend your rights. 
What Are Common Reasons Medical Malpractice Occurs?
There are many reasons medical malpractice may happen. Typically, most mistakes involve recklessness or negligence. 
Particular scenarios that could result in medical malpractice include:
Inexperienced medical professionals

Reckless medical professionals

Understaffing

Unsanitary conditions

Operating on the wrong body part

Discharging someone too soon
If any of these situations have happened to you or someone you loved, you can count on our personal injury lawyers to take aggressive legal action. 
What to Do if You Have a Medical Malpractice Case
It is imperative that you take medical malpractice seriously. In fact, we recommend you do the following:
If you feel like something is off, trust your instincts and get a second medical opinion. Your health is all you have

Only speak with your attorney when it comes to your medical malpractice case, don't talk about it with the medical professional you are seeking a claim against

Do not say anything about your case on social media

Talk with the lawyers at Isaacson, Schiowitz & Korson, LLP as soon as you can
It's important not to reveal too much about your medical malpractice lawsuit because anything you say could be used as evidence to undervalue or deny your claim. Hospitals and insurance companies work hard to find any excuses not to settle your claim. Medical malpractice cases in particular often have a lot at stake. 
Your medical malpractice case could be worth thousands or even millions of dollars, depending on how severe your injury is and how long your recovery is. Filing medical malpractice is more than just about being financially compensated. It's also about holding healthcare professionals or facilities responsible for their negligence or recklessness. 
What Happens if the Medical Provider Fails to Diagnose?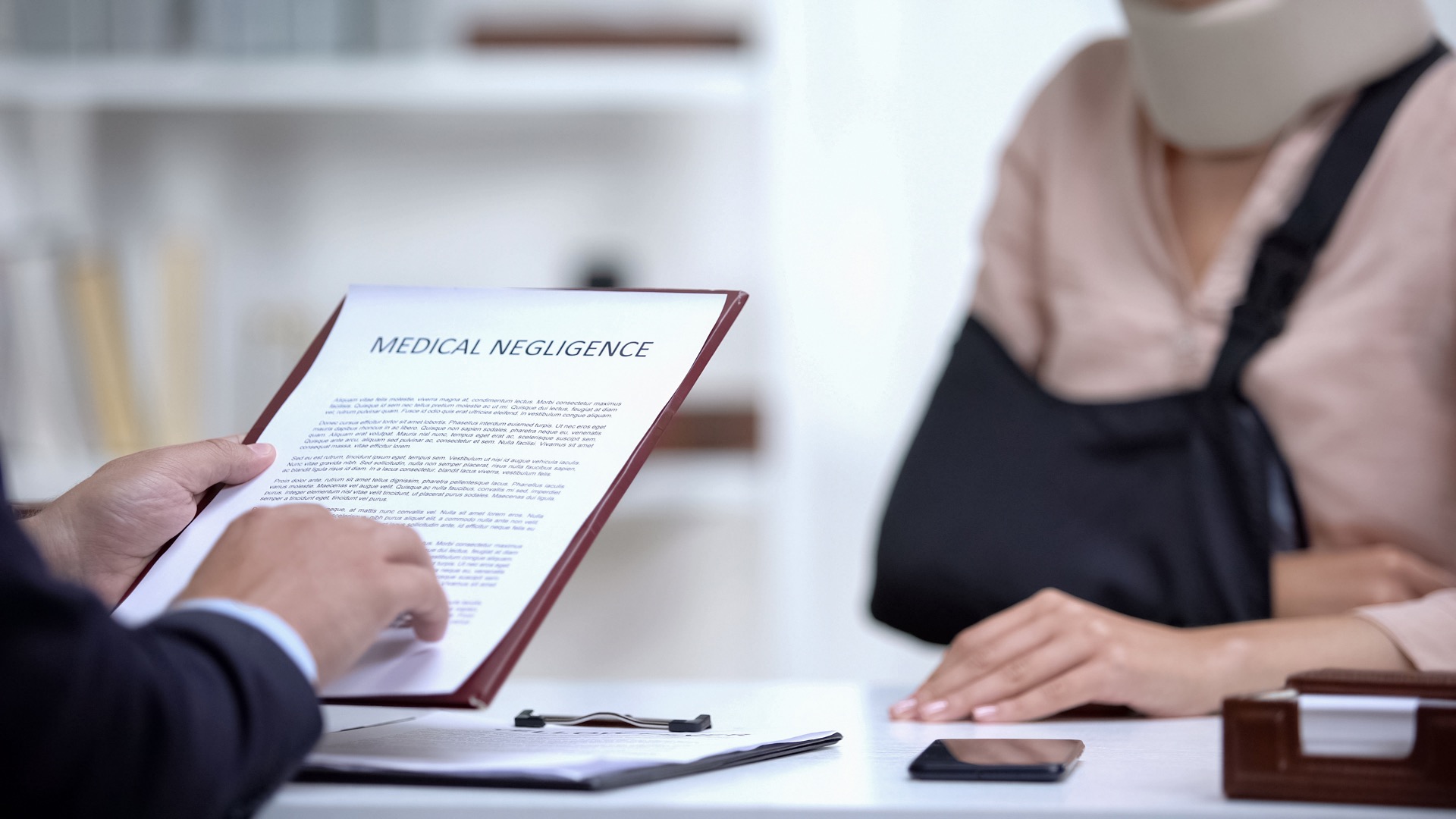 Physicians who fail to diagnose ailments or mistake the symptoms can increase their patients' risk of harm. Their mistake could mean that you do not receive proper and timely treatment. People who suffer from heart disease, cancer, or similarly grave illnesses need to start treatment as soon as possible to get the best outcome. Some maladies are time-sensitive and need to be treated early.
An untreated illness can lead to severe consequences like high-risk surgery. Patients can die because of their physician's error. 
Failure or misdiagnosis may include:
Misinterpreting test results

Not catching cancer in time

Failure to order a

biopsy

Failure to correctly analyze lab results

Failure to recommend a specialist 

Failure to monitor a patient's progress

Failure to order needed medical tests
What is Hospital Negligence?
When you go to a hospital, you expect that the facilities are cleaned well and properly maintained. Not adhering to proper safety and hygienic standards can result in avoidable injury to patients and anyone using the facilities. 
Hospital negligence can include:
Administering the wrong medication

Not administering medication at the proper time

Unauthorized surgical procedure

Improperly using a

medical device

Misdiagnosing a severe injury while in the facility

Discharging a patient before it is safe for them to leave
Sometimes hospitals make negligent patient care decisions because HMOs pressure them to save money. Additionally, hospitals can fail to sufficiently train their employees and staff, fail to communicate or adequately supervise and fail to follow the rules and procedures. 
How to Determine if You Have a Case
At Isaacson, Schiowitz & Korson, LLP, we can help you determine valid medical malpractice cases. Just because something goes wrong medically does not mean that you have a medical malpractice claim. In order to have a valid claim, you must be able to prove certain things.
First, you must prove that you have a practitioner-patient relationship with the medical professional in your claim. Getting advice from someone who happens to be a medical professional that ended up hurting you is not considered a patient-doctor relationship, and you would not have a basis for a case.
It's important to note that this doesn't mean that you are unhappy with their treatment or the results. You must be able to prove that your physician was reckless or negligent. Physicians are required to be reasonably careful and skillful. Proving negligence means that they deviated from an expected standard of care that caused injury or illness, which could have been avoided had they done their job competently. 
You must be able to prove that you or someone you loved was injured because of a doctor's negligence. This isn't always easy to prove, especially if you were sick before you saw your doctor. It can be hard to demonstrate that your injury or illness directly resulted from your physician's incompetence and not an underlying illness. 
You should be able to prove that because your physician failed to act competently, you experienced actual, measurable damages, such as pain and suffering, mounting medical bills, lost wages, and loss of earning capability.
The medical malpractice attorneys at Isaacson, Schiowitz & Korson, LLP can go over any questions you might have about proving whether negligence and incompetence occurred. Call us right away to go over your case and discuss your injuries. We will help you understand what your legal options might be. 
Statute of Limitations for a Medical Malpractice Claim
When it comes to filing legal claims, it's always vital that you do it as soon as possible, along with hiring an experienced medical malpractice lawyer. The state of New York has a time frame where you can legally file for compensation. 
The statute of limitations for a medical malpractice claim is two and a half years or 30 months. The clock starts ticking the day the medical error occurred. 
You might be able to get additional time to file your claim if you did not know that your physician had made an error with your care. This is known as the discovery rule and applies to the following:
If you underwent surgery and the surgeon accidentally left a foreign object in your body, you have one year to file from the date you discovered this.

If your doctor failed to diagnose cancer, you have two and a half years from the day you discovered this error. 
Damages You Can Claim as a Medical Malpractice Victim
Any time your health is jeopardized, it is essential that you seek medical treatment as soon as you can. Your health is essential, and negligent or reckless medical treatment can jeopardize this. Fixing your doctor's mistakes can end up being costly, especially if you're unable to work and earn money. It's not fair that you are financially burdened because of someone else's mistakes. 
At Isaacson, Schiowitz & Korson, LLP, we fight hard so you can receive compensation to help you heal and move forward. 
Compensation should involve:
Current and future medical bills directly caused by your physician's carelessness

Lost wages

Loss of earning capacity

Medical costs related to your injury, including home modifications, in-home care, medical equipment, and physical therapy

Pain and suffering

Loss of enjoyment of life

Emotional distress

Compensation for wrongful death
Nothing can ever replace losing your peace of mind and health. Adequate financial compensation can help you focus on healing and moving forward. To learn more, call us today for your free consultation. 
How a Medical Malpractice Lawyer Can Help You
At Isaacson, Schiowitz & Korson LLP, we have many years of experience holding physicians, surgeons, and other healthcare professionals accountable for their recklessness and negligence. 
Medical malpractice injuries can be life-changing. They can leave you paralyzed, with permanent disfigurement, traumatic brain injury, and other catastrophic medical problems that can dramatically reduce your quality of life and level of happiness. 
No one expects a medical treatment to go horribly wrong, and it can be distressing for patients not to know where to turn when dealing with the overwhelming consequences of medical malpractice. Indeed, medical professionals take an oath to uphold specific professional standards and duty of care. You could have a valid medical malpractice claim if your medical provider inflicts more harm than good. 
During your free consultation with us, we will go over what happened to you and how you think medical malpractice occurred. We can then determine if you have a valid claim and what kind of financial settlement you can expect. 
Our personal injury lawyers will:
Investigate your claims and collect evidence from medical records, photos, videos, witness statements, and more to figure out who is at fault for the injures you have suffered

Consult with medical experts to determine the extent of injury that was inflicted and how it impacts you and your loved ones

Establish your claims based on New York law and similar past cases

Negotiate on your behalf for a just financial settlement with medical providers, insurance companies, and attorneys

Go to court if necessary
We are always available to answer any questions you may have. Our attorneys will keep you up-to-date on your case during the whole process. 
Contact Isaacson, Schiowitz & Korson, LLP Right Away
Proving medical malpractice and gathering evidence can be very complex and costly. Our personal injury law firm is committed to thoroughly investigating your case and fight insurance companies on your behalf.
We have experience working with many experts to uncover evidence of negligence. 
Filing a medical malpractice claim can be hard to do on your own, especially if you are still healing from your injury and do not have the time to research your case. If you think you are a victim of medical malpractice, give us a call right away so we can look over your case.