Long Island Personal Injury Lawyer
When you are involved in an accident or otherwise injured as a result of someone else's negligence, recklessness, or malice, the results can be both physically and emotionally overwhelming as you try to recover from your injuries while juggling the financial impacts of this situation and struggling with the emotional anguish of knowing that your injuries could have been avoided if the at-fault party had acted responsibly. Fortunately, while there is no way to undo your accident or injuries, there is a way to get compensated for your damages, both financial and emotional, while working with a Long Island personal injury lawyer through your legal case.
Legally, you are entitled to compensation for your injuries in Suffolk County, but this does not mean that getting the money that you deserve will be a simple process. Working with insurance companies means that you will be going against a legal team with decades of experience in denying or reducing settlements for claims against the insurance company's clients, and the best way to get a fair chance at the money that the law entitles you to is by working with a Long Island personal injury attorney who will represent your case.
Contact Isaacson, Schiowitz & Korson, LLP For a Free Initial Consultation Today
The sooner you contact our law firm for a free consultation, the sooner you will understand the importance of hiring a personal injury lawyer in Long Island in order to work towards the outcome that you deserve following your injuries. The injury attorneys at our Suffolk County law firm are here to help you through this process and are compassionate of the stress that you will be trying to work through on your path towards recovery. We are happy to take on the burden of your personal injury legal journey while you focus on getting your life back on track.
Read more below about Long Island personal injury, lawyers' roles in this process, and how our New York legal team can help you work towards an outcome that provides you with the financial support necessary in order to move forward with your life. Partner with the right personal injury attorney: Long Island firm Isaacson, Schiowitz & Korson, LLP, and a team of attorneys who will guide you through this complex process with ease.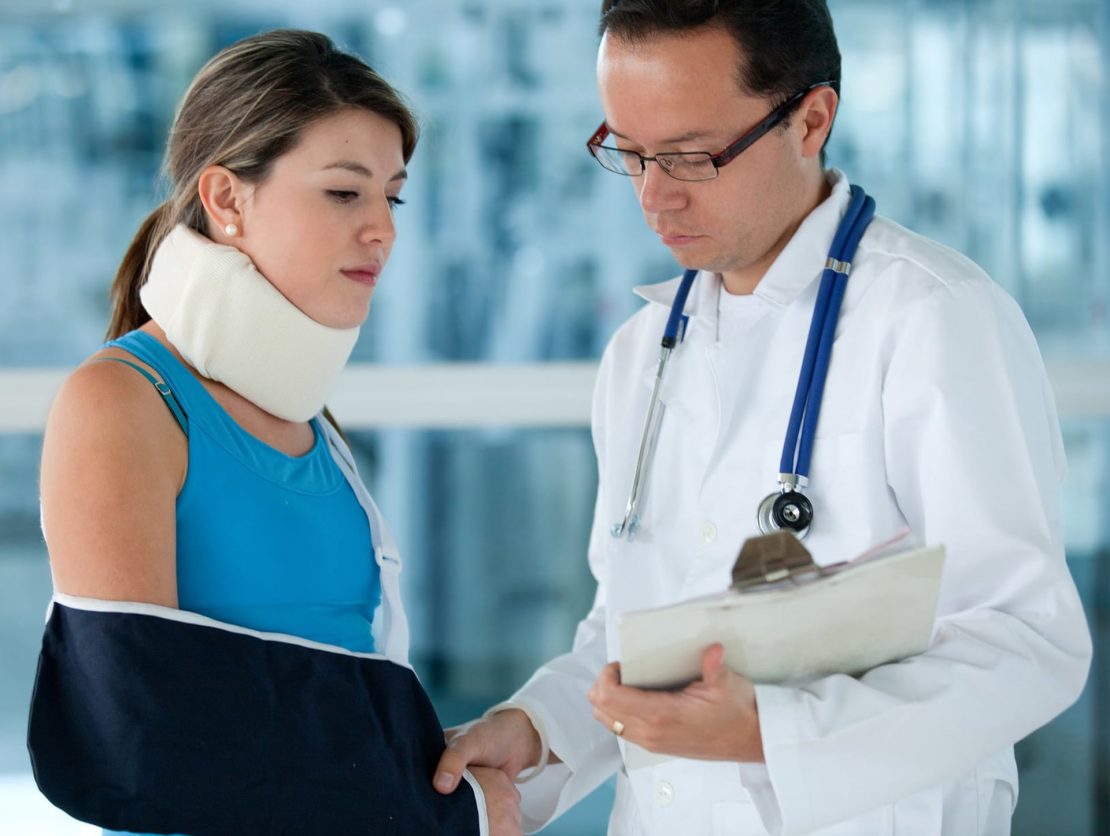 Common Types of Personal Injury Cases in Long Island, New York
The following are just a few of the many types of personal injury cases that are brought against defendants, both in Long Island and across the State of New York. Whether or not any of the following examples resemble your own case, contact the injury attorneys at Isaacson, Schiowitz & Korson, LLP as soon as possible so that you can speak with a legal professional about your unique situation, and how our team can help you fight for the compensation that you deserve. No two personal injury cases are alike, which is why we will take a unique approach to your case in order to reach a fair and specific outcome.
Car Accidents
When you get into your car and head out onto the road in Long Island, it does not matter if you are the most defensive and safe driver on the planet: you will always be at the mercy of everyone else who you are sharing the road with. To personal injury lawyers, Long Island car accidents are a common cause, although they can be extremely frustrating in order to reach a fair settlement agreement with the insurance company. Some of the most common causes of car accidents in Long Island are things like speeding, texting while driving, drunk driving, failure to signal a turn, and blind spots.
Truck Accidents
Getting into an accident with a commercial truck can be catastrophic, even at low speeds that would be considered a "fender bender" when between two passenger vehicles. The legal case following the accident is equally more complicated, as you will be filing a claim with a commercial insurance company. Typically, commercial insurance policies have liability limits in excess of $1 million, meaning that there may be more money available for your case; however, this does not mean that the insurance company will pay appropriate damages without a fight.
Medical Malpractice
Medical practitioners are held to justifiably high standards, and a breach of their duty of care when administering medical care to a patient can cause lasting, permanent, or even fatal injuries resulting from things like misdiagnoses, prescription errors, anesthesia mistakes, or improper treatments that go against current reasonable practices. Working with a Long Island personal injury attorney is an important step towards building a legal case that will get you the money that you deserve, and our injury attorneys will seek the maximum compensation allowable under the law for you.
Motorcycle Accidents
Motorcycles are enjoyable vehicles to drive or ride on during the great spring, summer, and fall weather in Long Island and across New York. However, even the most responsible motorcycle driver is at risk of a personal injury caused by another driver's irresponsible or dangerous behavior on the road, and motorcycles are disproportionately dangerous when compared to cars and trucks when it comes to injuries and fatalities in an accident. In fact, according to the Insurance Institute for Highway Safety, motorcycle accidents are as much as 26x more likely to result in a fatality than a car accident.
Workplace Injuries
If your employer has any employees, then the law states that they are required to carry workers' compensation to protect both themselves AND their workers from the financial impacts of a workplace injury. Workers' compensation is a "no-fault" insurance policy that protects your employer from personal injury lawsuits while also guaranteeing that you have access to compensation for your injuries, regardless of who (including yourself) caused the accident. However, this also means that you will not be able to take legal action against your employer in most cases, but working with injury lawyers will give you the ability to understand the law and how it applies to your situation.
Pedestrian Accidents
When you travel around Long Island, New York on foot, you are at the mercy of drivers on the road, hoping that they follow the law and pay attention to the road markings meant to keep you safe as you walk around. These include crosswalks, sidewalks, and signage warning of foot traffic, but too often a driver will ignore these signs and cause an accident that results in a personal injury case. For a personal injury lawyer, Long Island pedestrian accidents may require a close look at the scene of the accident, as well as accounting for eyewitness statements and other corroborating evidence, in order to prove fault and ultimately seek compensation.
Premise Liability
Entering someone else's property, whether owned and maintained by a private individual, a company, or even a government agency, comes with the implied peace of mind that the team responsible for the upkeep and maintenance of the property has taken all of the appropriate steps to ensure that your visit is safe. Unfortunately, hazards can either be overlooked or willfully ignored, leading to an accident that our Long Island personal injury lawyers will be happy to take a closer look at for you, and fight to get you the compensation that the law entitles you to.
Why Choose Isaacson, Schiowitz, & Korson LLP As Your Personal Injury Law Firm?
If you have suffered a Long Island personal injury, contact our firm to speak with one of our experienced New York personal injury attorneys about the right path forward for your case. We will be happy to go over our past successes for a range of different personal injury claims with you so that you can have an idea of the level of care that you will get from any of our injury attorneys for your New York case. In addition to our case history, simply speaking with a representative from our firm should give you a good sense of the level of care and compassion that you will get throughout the duration of our time together. 
Choosing between attorneys can be a difficult and sometimes overwhelming process at the start of your legal battle, but we are confident that at the end of our initial consultation you will be sure that choosing our law firm is the right decision for you. For decades, our attorneys have been settling multi-million dollar cases for a range of clients who were victims of a range of serious injuries, and we will bring the same experience to your case that our many past clients have benefitted from. When you are working with our firm, you will know that we are focusing on your best interests, and will be available to answer your questions and provide you with insight about how we are moving forward so that you never feel left in the dark about your case.